Our residents had a lovely afternoon celebrating Shrove Tuesday with pancakes topped with sugar and lemon juice, and St. David's day with some beautiful daffodils from our gardens.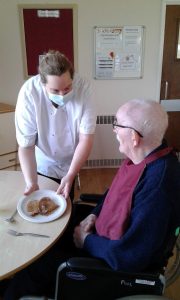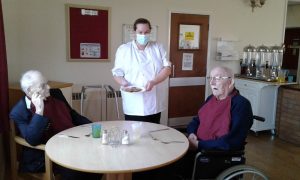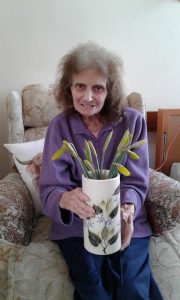 We were overwhelmed by the kindness of a local business – The Hungry Plaice  who donated freshly cooked fish and chips for our residents and staff to enjoy, even coming back in the evening to ensure our evening staff didn't miss out. The residents really enjoyed having authentic fish and chips and it was a lovely treat for our staff. Georgina contacted us because she wanted to thank the hospital for the care her dad received and thought now would be an ideal time to show an act of kindness during Kindness Week and National Smile Week. Thank you so much it definitely put a smile on our residents and staff's faces and the fish and chips were amazing! https://www.the-hungryplaice.uk/
We are always overwhelmed by the kindness of our local community and their support. We were nominated to be a Coop Community Champion last year and have now received a cheque for an amazing £1,180 to be put towards the creation of a hobby lounge for our residents.
Everyone had a wonderful time at the Residents and Family Christmas party, with a special visit from Father Christmas and his Elf, Sharon and PAT cat Ouzo, Caroline and PAT dog Chloe and singing from Helen Verney.
Jackie and Maggie, our Activities Coordinators, have been running a collection in aid of a local dog rescue centre.  They asked for donations of treats, food , toys and blankets that could be donated to the dogs spending their Christmas at Jerry Greens Dog Rescue Centre.  They received lots of donations which they were able to hand over to the centre just before Christmas.  We hope the dogs enjoy their new treats, toys and blankets.  Many of our residents like to knit so to encourage them to continue their hobby we often take donations of knitted blankets to the dogs as well to keep them warm.

We are thrilled to announce that Holbeach Hospital and three of our staff received much deserved Pride of South Holland Awards.
* Susan Sullivan was the winner of the Senior Citizen Award
* Sophie Howard received third place for Caring Neighbour
* Millie Howard was third place in the Young Achiever Award
* Holbeach Hospital itself received a third place award for the
Local Community Champion Category.
Well done to all of those who were nominated, shortlisted and received awards. We could have nominated many, many more staff who do such a wonderful job caring for our residents.
Holbeach and East Elloe Hospital Trust held its 30th year anniversary Garden Party on 30th June 1-4pm.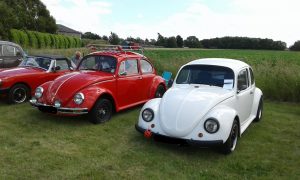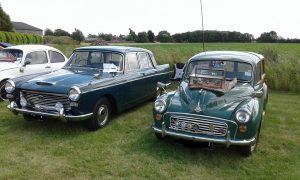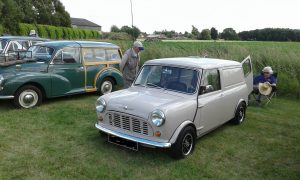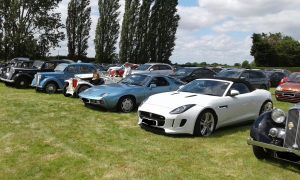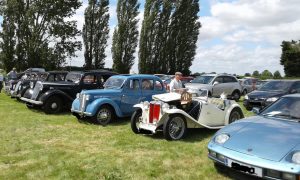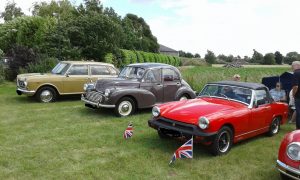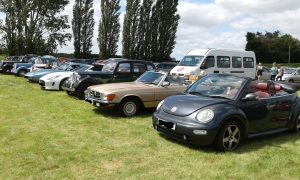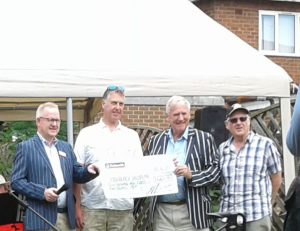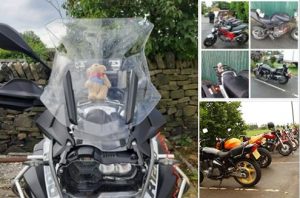 Our mascot teddy 'Slippers' had a great time at the Bike Meet on Saturday 8th June, despite the rain our Finance Assistant Millie and her family did such a great job, raising even more money to be split between Holbeach Hospital and Macmillan Cancer Support. The cakes were delicious too 😋. Thank you to everyone who came along.
Very excited to be able to finally unveil our amazing flower display for the Holbeach All Saints Church Flower Festival. Lots of hard work has gone into creating this display from our residents and Jackie and Maggie. We hope you enjoy seeing it if you are popping down to the Church this weekend. It's our first attempt at a flower display so let us know what you think.
Some brilliant and exciting news from Lincolnshire Coop; we will be one of the Community Champions for the Holbeach area from 8th September to 30th November 2019 and the donations raised will be going to the hobbies lounge.  Thank you to everyone who took the time to vote for us.  We  want our residents to have active and fulfilling lives, so the creation of a hobbies lounge will enable us to engage our residents with even more activities and allow them to carry on any hobbies they had before they came to stay with us.  The hobbies lounge will also be the hub of any intergenerational activities.

×
Call Now Button