Jack Turner of Fleet, is renowned for his wonderful winter wonderland Christmas light display, which he puts on every year to raise money for local good causes. This year once again, he has chosen to support local charity, Holbeach and East Elloe Hospital Trust.
This week, he presented Holbeach Hospital Manager, Maxine Winch, with a cheque for a fantastic £900.15. He also gave a further £100 to Age Concern. Hospital staff and residents would like to thank Jack and his family, as well as members of the public, for the generous donation
Each year, Jack Turner, of Fleet Road Holbeach, transforms his home and gardens into a winter wonderland of spectacular lights and dazzling displays which attract visitors from miles around to raise money for Holbeach Hospital.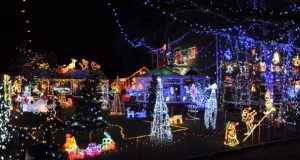 Maxine Winch, Manager, praised Jack and his family: "On behalf of Holbeach and East Elloe Hospital Trust, I would like to thank Jack and his family for his continued support and thank everyone who contributed to this fantastic amount.  We are very grateful for this kind donation, which will be of great benefit to our residents and the community we serve and will enable us to continue to provide the very best care and environment for the people who stay with us. The money will go towards the Resident's Fund which funds trips out, presents and other treats for our residents."
We have great plans for the coming years; Holbeach Hospital is preparing itself for the 2020s with major building work ready for future generations of patients. We're converting some old clinical rooms into three new bedrooms, as well as extending the first floor to have five more bedrooms, bringing the total number for residents up to 47 from 39.
The improvements currently being done are due to be unveiled in April in time for the trust's 30th anniversary celebrations.   Once it's complete, we hope to start work on an annexe which will create another eight bedrooms to be used for palliative (life-limiting) care.  During these building works we are trying to keep any disruption to a minimum and trying to keep our services running as normal as possible to ensure our residents are happy
The improvements being carried out by Moulton Seas End firm D. Brown Building Contractors are due to be unveiled next April in time for the trust's 30th anniversary celebrations.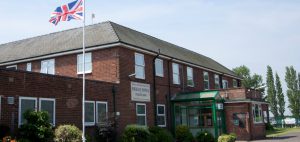 ×
Call Now Button