Our residents had a lovely afternoon celebrating Shrove Tuesday with pancakes topped with sugar and lemon juice, and St. David's day with some beautiful daffodils from our gardens.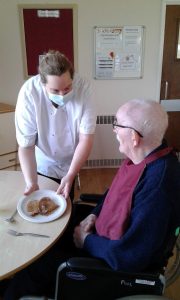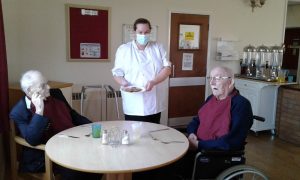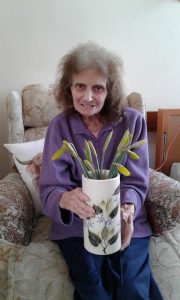 Everyone had a wonderful time at the Residents and Family Christmas party, with a special visit from Father Christmas and his Elf, Sharon and PAT cat Ouzo, Caroline and PAT dog Chloe and singing from Helen Verney.
Holbeach and East Elloe Hospital Trust held its 30th year anniversary Garden Party on 30th June 1-4pm.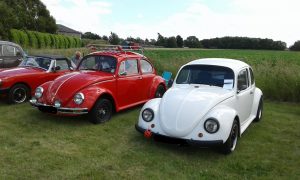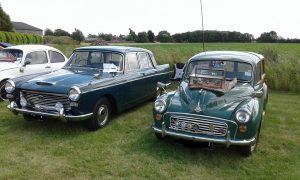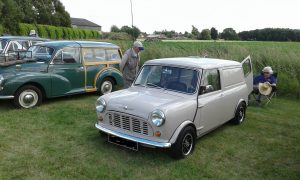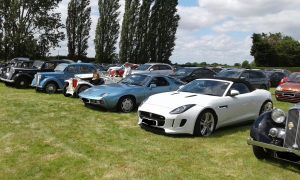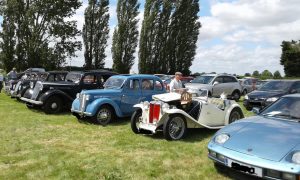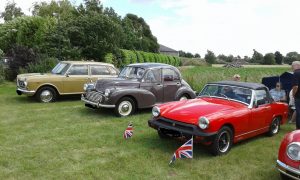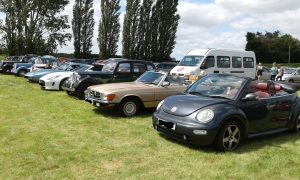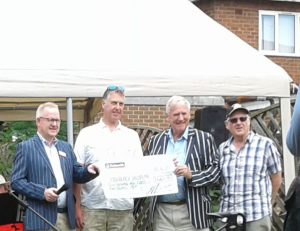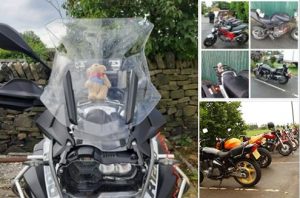 Our mascot teddy 'Slippers' had a great time at the Bike Meet on Saturday 8th June, despite the rain our Finance Assistant Millie and her family did such a great job, raising even more money to be split between Holbeach Hospital and Macmillan Cancer Support. The cakes were delicious too 😋. Thank you to everyone who came along.
Residents, their families and staff were treated to an afternoon of musical talent from local artist Travis Graham. Travis sang a variety of songs and handed out Valentine's hearts to residents. The entertainment was paid for by a generous donation from a family.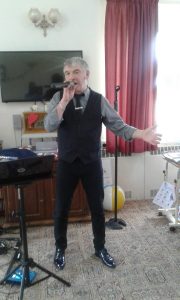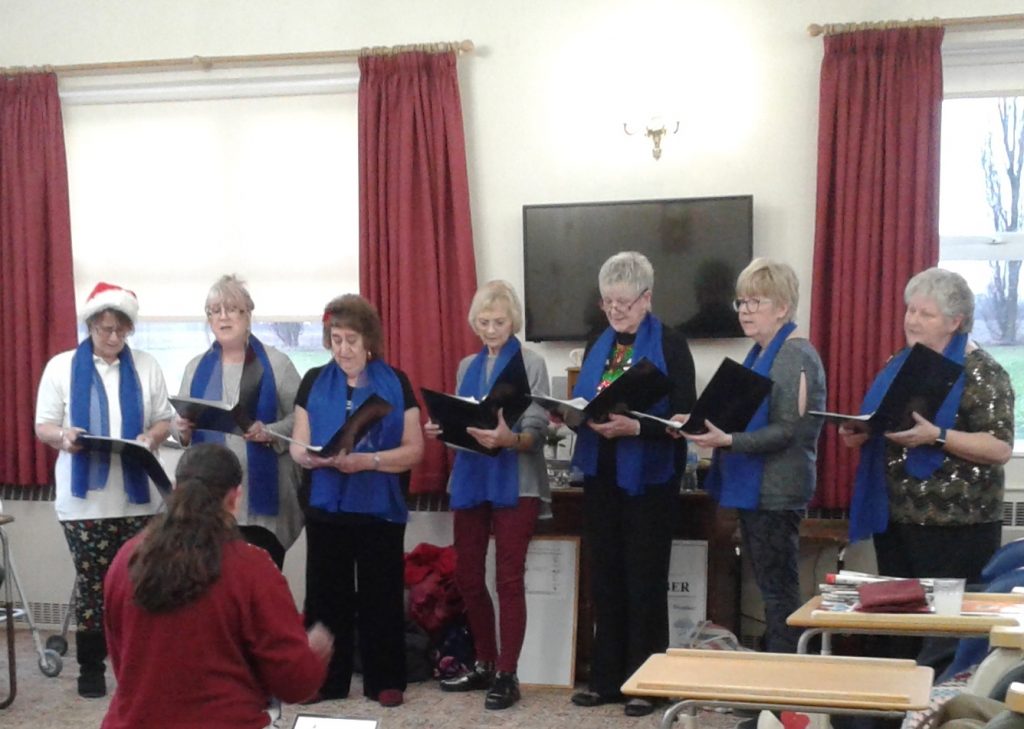 Just before Christmas, we had the pleasure of listening to Inspire Choir. Organised by Hannah Wickham, owner of Inspire Music School, the choir came to sing a mixture of Christmas songs and normal songs to lift everyone's spirits and spread some Christmas cheer. Thank you Inspire Choir, we really enjoyed listening to you and it was a real treat.
We had a wonderful time at our Summer Fayre.  It was a lovely sunny day and we hope everyone who came enjoyed themselves.  Thank you to the local community for once again supporting our event and helping us to raise funds for the hospital.  The event was a great success and overall we managed to make a net profit of over £800 to go to the hospital.
Thank you to the many people who donated prizes, bought raffle tickets, donated teddies and came and supported us on the day.    We would also like to thank the many staff, Trustees, residents, their families and friends who helped on stalls and came to see us.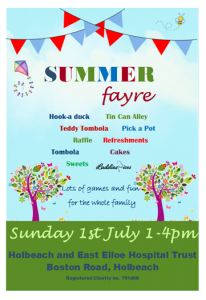 You are warmly invited to come and join us for a summer picnic inspired summer fayre on Sunday 1st July 1-4pm at Holbeach Hospital
Come and join us for an afternoon of fun at our Summer Fayre on Sunday 2nd July 1pm until 5pm.  There will be lots of stalls, music and refreshments to keep the whole family entertained.  Join our residents for a buffet tea/picnic.  There will be a 1950s/60s rock and roll theme to the afternoon. We look forward to seeing you there.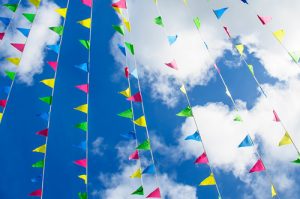 ×
Call Now Button